Thursday, February 16, 2006 2/16/2006 12:00:00 PM
Google Video is pleased to present the debut episode of

Footballers Wive$

from BBC AMERICA. This highly addictive television show will premiere, commercial free, on Google Video two days before airing on BBC AMERICA. So come get a satisfying sneak peek!

Footballers Wive$

will be available on Google Video until Sunday, February 19th.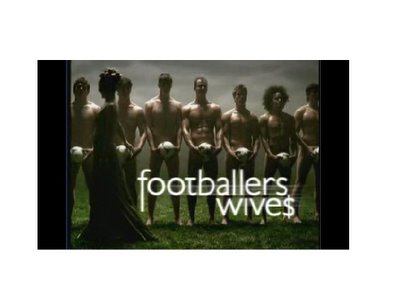 Footballers Wive$ Season Three - U.S. Premiere
The utterly addictive and incredibly successful British series, Footballers Wive$, returns with fabulous new soccer players and their wives. At the close of the second season, Wive$ addicts were left with a cliff-hanger -- actually a roof-hanger -- as team captain Jason Turner dangled from a building on his wedding night. This premiere reveals Jason's fate - as well as the fates of other favorite players and wives. While this is the first episode of a third season, new fans can easily catch up in the drama and scandal. You'll soon learn how the series got its U.S. tagline, 'Everyone Plays Dirty'! (Description provided by content owner)

Shed Productions
www.bbcamerica.com
46 min 45 sec