Tuesday, May 02, 2006 5/02/2006 06:00:00 PM
New videos appearing on the Google Video Top 100 list for May 2, 2006: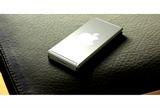 6.
Click here to watch "iTALK . Apple Cell Phone Spec Commercial"
"Spec commercial for a new cell phone from Apple by award winning filmmaker Christopher DeSantis with design by Gregory DeSantis."
38 sec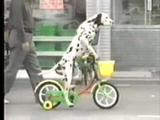 18.
Click here to watch "Dalmation dog riding a bike in Japan"
"Apparently this dog was always interested in bikes since is was a puppy, so the owner trained it to ride by itself!"
6 min 27 sec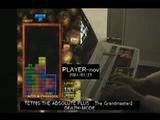 75.
Click here to watch "Tetris The Grandmaster 3"
"Gameplay video of TGM3's Shirase mode."
15 min 22 sec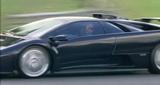 77.
Click here to watch "Martin Brundle's Supercars"
"Martin Brundle drives many different supercars which include the McLaren F1, Ferrari F40, F50, F60, Pagani Zonda S, Bugatti EB110, Jaguar XJ220, TVR T440R, Lamborghini Diablo GT, and a Koenigsegg CC8S"
1 hr 1 min 25 sec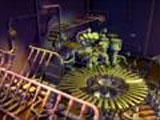 91.
Click here to watch "Animusic-Pipe Dream"
"From the first Animusic DVD. Pipe Dream has been voted one of the 50 greatest animation projects ever (by 3D World magazine).
3 min 30 sec
92.
Click here to watch "Chen Village Tai Chi Technique - Side Punch"
"Side Punch from the Chen style Tai Chi hand form."
1 min 22 sec

Today's Highlighted Video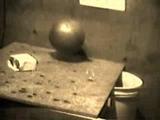 Click here to watch "The Hutchison-Effect: The New Philadelphia Experiment?"
"American Antigravity is proud to share this WinMedia clip of the remarkable Hutchison-Effect!"
1 min 59 sec
(Descriptions provided by content owners)