Tuesday, April 04, 2006 4/04/2006 02:00:00 PM
Old school...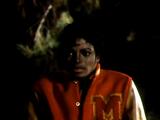 There's no doubt that the well-choreographed "Thriller" was one of the highlights of Michael Jackson's amazing career. Thanks to Sony BMG, you can experience the King of Pop's sensational voice and dance moves again, here on Google Video.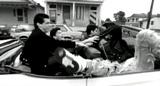 Before we even heard of the Backstreet Boys and N*Sync, the New Kids on the Block boys were serenading female hearts left and right. Reminisce with "You've Got It (The Right Stuff).