Friday, April 14, 2006 4/14/2006 04:00:00 PM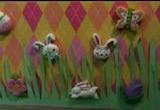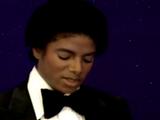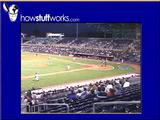 We're like the Easter bunny... we give you treats.
This week's (April 7 - April 13) Google Picks:
1. Easter Cards
Create easy Easter cards for your family & friends.
2. Easter Bonnet Spring Fashions Newsreel and Stock Footage
Bonnets that spring, sprang, sprung.
3. Passover Noir
Winner of the 2006 New York Jewish Student Film Festival short

4. Michael Jackson - Don't Stop 'Til You Get Enough
A classic video from the "King of Pop."

5. Say Nothing
Watch a short mockery film of "Say Anything."

6. Mitch Albom/The Five People You Meet in Heaven
Meet Mitch Albom who sold millions of his book, "Tuesdays with Morrie."

7. Zzyzx
A modern-day thriller taking place along Highway 15.

8. Sopranos Tour NJ
Take a tour of the real life "Sopranos" locations.

9. Kung Fu HD
The greatest action heroes and wickedest villains, all in 1 minute.

10. How Baseball Works
Dropping science on the bat, ball, and glove.

11. The Da Vinci Code First Full Length Trailer
Coming to theaters worldwide on May 19th.

12. VideoSource Alaska
Discover Alaska rich history and vivid landscapes

13. Spring Cleaning Tips
This spring get organized and de-clutter.

14. Iraq Anniversary
Revisiting Operation Iraqi Freedom, 3 years later.

15. Matzah: What's Up With It? A Matzah Documentary for Passover by Jono
Walk through an authentic matzah bakery.