Tuesday, March 21, 2006 3/21/2006 11:00:00 AM
The definition of humanity is as follows: (1) Humans considered as a group; the human race. (2) The condition or quality of being human. (3) The quality of being humane; benevolence. Today's videos not only study and express humanity, but most importantly, promote it.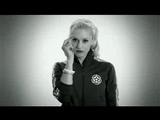 ONE.org
Click Video
(Description provided by content owner)
@radicalmedia
37 sec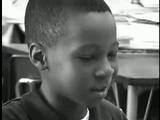 After spending a year as a student teacher in a New York City elementary school, documentary filmmaker Lerone Wilson explores the effects of President Bush's momentous
No Child Left Behind
Act on schools across the country.
(Description provided by content owner)
Boondoggle Films, LLC
Latin America's
divided soul
, with its sensual nature and complex history with Spain and Portugal are the focus of David Alan Harvey's new book, which encompasses 25 years of photography from Madrid to Mexico, and all the colors in between.
(Description provided by content owner)
The Photography Channel