Thursday, May 25, 2006 5/25/2006 04:30:00 PM
How innovative are Google Video users? Let me count the ways...
"I thought Google Video could be a great way to help save the lives of countless abandoned dogs, cats and small animals. So I contacted the local MSPCA shelter and volunteered my video expertise once a month to video tape and upload video of animals for adoption to Google Video. I then link the Google Video to the local shelter, and they provide a link from the shelter site."
Innovative (and kind-hearted) Google Video user
Today's Highlighted Videos
Benny is just one of the wonderful dogs waiting for a loving home at the MSPCA Western New England Animal Care and Adoption Center.
8 min 39 sec

www.mspca.org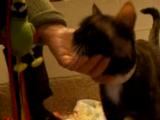 Click here to watch "Adopt a Cat, 'Armani'
MSPCA
,
Springfield
, Massachusetts"
Armani is a handsome brown and black cat waiting for a new home.
1 min 41 sec
www.mspca.org
All these warm and fuzzy little critters are waiting to join your family.
8 min 25 sec

www.mspca.org
Videos appearing on the Google Video Top 100 list for May 25, 2006: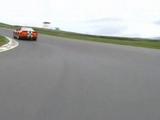 Can a Subaru catch a Viper? Find out here...
11 min 11 sec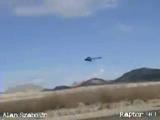 See this RC helicopter really fly...
5 min 33 sec