Thursday, March 23, 2006 3/23/2006 01:00:00 PM
Browsing through Google Video, you'll never know what you'll find...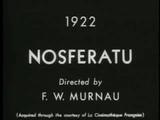 Originally released in 1922 as
Nosferatu
, Eine Symphonie Des Grauens, director F.W. Munarau's chilling and eerie adaption of Stoker's Dracula is a silent masterpiece of terror which to this day is the most striking and frightening portrayal of the legend.
(Description provided by content owner)
1 hr 24 min 19 sec
Click
here
to watch "Nosferatu"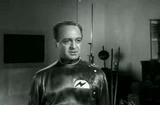 In this classic horror film, evil aliens attack Earth to resurrect the dead in order to destroy the stupidity of mankind. Directed by Edward D. Wood, Jr., this
treasure
from the Public Domain will bring you back to the days of great black and white movies.
1 hr 18 min 21 sec
Click
here
to watch "Plan 9 from Outer Space"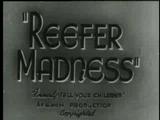 Considered a cult classic, "
Reefer Madness
" was an old fashioned propaganda film against marihuana made in the 1930s.
1 hr 8 min 17 sec
Click
here
to watch "Reefer Madness"