Friday, November 18, 2005 11/18/2005 08:34:00 AM
They say you can stay home and eat well...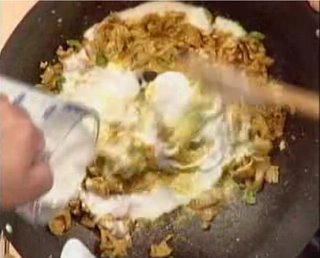 You're the Chef - Asian Adventure
Tom's idea of an Asian adventure is an overseas jaunt. Chef Paul's thought is more cost effective but just as tasty: a trip to the grocery store. Without a frequent-flyer mile, Chef Paul creates Southeast Asian Spicy Coconut Pork and Miso-Crusted Red Snapper with Vegetable Nabemono. Tom likes the dishes, but remains miffed that Chef Paul stranded him at curb-side pickup.
Produced by Pennsylvania College of Technology
28 min 3 sec
chef.pct.edu
____________________________________________
Forget the game - let's have seconds.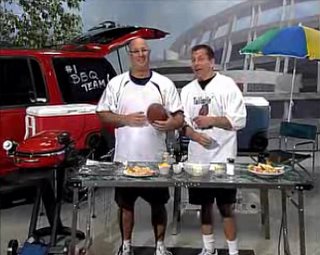 Hall of Fame Curried King Crab Legs
Another great recipe from the Tailgatin' with The Clever Cleaver Brothers series. This curried stuffed crab leg recipe will have your friends begging for more.
Produced by Cleaver Cleaver Productions (2 min 5 sec)