Wednesday, November 16, 2005 11/16/2005 08:27:00 AM
No need to worry about bland food at the official residence for the Mayor of New York: Gracie Mansion.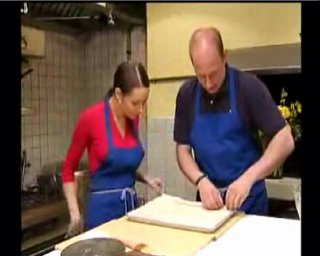 What's Cooking at Gracie: Greek Delights
Co-Hosts Julie Laipply and Jordan Barowitz visit the Gracie Mansion kitchen in New York City to checkout what dishes are being prepared for upcoming events. They chit chat and chop with head chef, Feliberto Estévez (Fili). During each episode, the team travels to a special food market in one of the five boroughs to purchase special ingredients.
Produced by NYCTV
22 min 48 sec